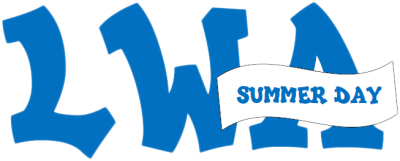 The LWASD Difference......
LWA Summer Day Broadcasting Program August 2017...
Our goal at LWA is to build every child up to feel special while they are given the opportunity to explore, discover, face new personal challenges, develop new skills, and hone his or her individual abilities and talents. We truly believe our program stands out for its emphasis on nurturing a child's strengths, and balancing awesome outdoor activities and sports on fields no other local summer program can boast of with exciting and creative fun in our large air-conditioned facility. We also offer many unique and specialized activities so that there is no "one size fits all" approach to a summer program.  If your child desires a strong sports program, many options exist for intensive athletic training and play. If your child seeks more of an academic experience or wants to dive into the visual or creative arts, our flexible program and facility are unmatched in their ability to deliver.  Our broad offerings set the stage for lifelong friendships, learning, growing and just plain FUN!

Since 1977 we have been providing this unique, safe and nurturing
co-ed
environment for children ages 2-15. We also offer our CIT program for teens entering 8th-10th grades.


Barbra Feldman
JD, Director
LWA Summer Day Broadcasting Program July 2017...
Athletics Options Galore!

Instructional & Free Swim

Upper Camp Boys' Division

Upper Camp Girls' Division

Nursery Program

CIT Program

Title 8

Description

Full Camp Events

Center for the Creative Arts

for an arts-only program

Champion Sports Academy

for a sports-only program